HiQual Heavy Duty Frame Gates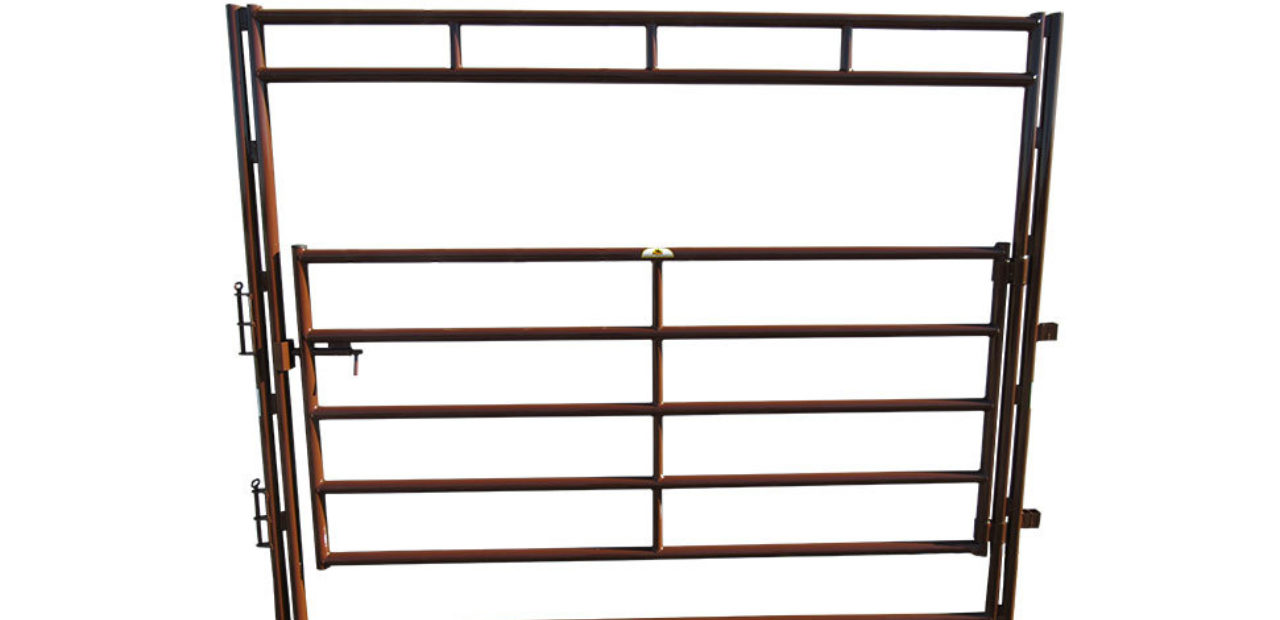 HiQual 2" gates are high-quality, working gates with lifetime warranties.
Ideal for almost any application the Heavy Duty Line is HiQual's most popular gate. With 2" x 16 gauge steel rated at 58,000 psi, the Heavy Duty Gate is truly stout. The strength is further enhanced by a 1" x 14 3/4" threaded rod hinge that will even go through a railroad tie.

From confinement of cows, calves stallions, mares, and yearlings to utilizing in pastures or driveways, this all-purpose gate is most popular.
Notched horizontal and center vertical braces or optimum strength.
48" tall, 5 bars.
Square corners for livestock safety.
Brown powder coating.
Patented t-slot latch and 48" chain with security latch.
16 gauge, 58,000 PSI structural steel tubing.
Hinges are 1" x 14 ¾" adjustable bolt - 16" long with 14" of thread.
Strong 16 gauge tube ideal for moderate confinement.
Balanced gate with no weak spots.

*Actual gate lengths are 5.25" shorter than stated lengths.
| Product # | Description | Weight |
| --- | --- | --- |
| SHQGTHD04 | 4' | 43 lbs. |
| SHQGTHD06 | 6' | 57 lbs. |
| SHQGTHD08 | 8' | 74 lbs. |
| SHQGTHD10 | 10' | 87 lbs. |
| SHQGTHD12 | 12' | 100 lbs. |
| SHQGTHD14 | 14' | 117 lbs. |
| SHQGTHD16 | 16' | 131 lbs. |
| SHQGTHD18 | 18' | 144 lbs. |
| SHQGTHD20 | 20' | 161 lbs. |
Related Products